4 PACK DETAILS -
SOLD INDIVIDUALLY - NOT IN PAIRS
Choose any 4 Compression Arm Sleeves from the 100+ designs available! Pick you design and then choose your size (YOUTH - ADULT S/M - ADULT L/XL - ADULT XXL). You need to select a size for each of your 4 selections. Please refer to our sizing chart below to ensure you are ordering the correct size...Read more

View full details
SIZE GUIDE
FOR REFERENCE ONLY - PLEASE MEASURE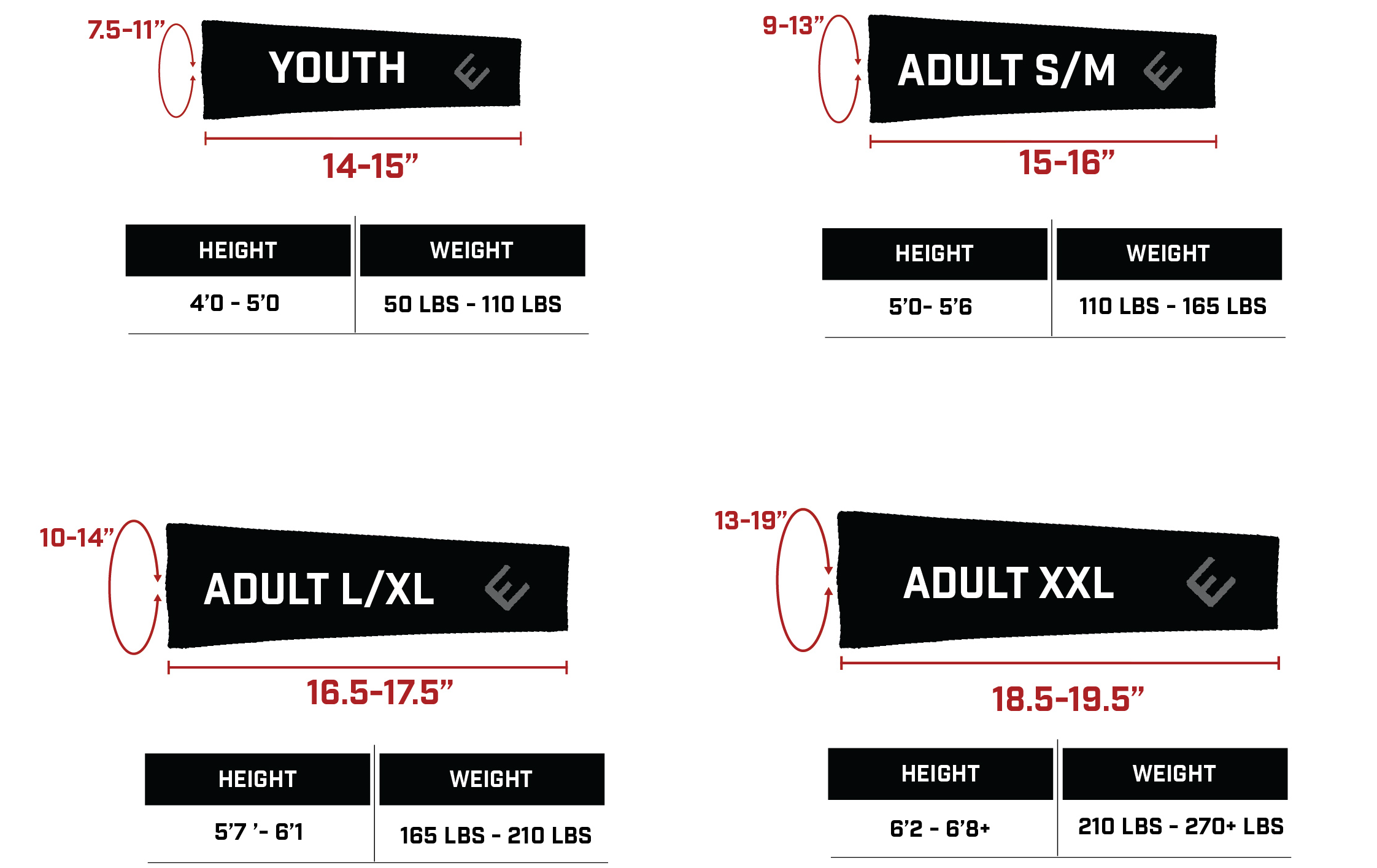 Arm Sleeve #%%index+1%%
Your Size:
%% selectVariant(index).name %%
4 PACK DETAILS -
SOLD INDIVIDUALLY - NOT IN PAIRS
Choose any 4 Compression Arm Sleeves from the 100+ designs available! Pick you design and then choose your size (YOUTH - ADULT S/M - ADULT L/XL - ADULT XXL). You need to select a size for each of your 4 selections. Please refer to our sizing chart below to ensure you are ordering the correct size sleeves. Customization is not available within the 4 pack. You will receive 4 TOTAL SLEEVES. 
DESCRIPTION
Elite Athletic Gear compression arm sleeves are designed for extreme durability and comfort. Our sleeves are made of long-lasting 80% polyester / 20% spandex, which is a quick drying fabric that wicks away sweat to keep you dry and comfortable. The sleeve acts as a layer of protection for your skin to reduce sun exposure (UPF 50+) and provide general protection from scrapes, bumps, turf burn, etc. They can also be worn in all weather conditions.
Our sleeves are built with flat-locking technology at the seams to provide superior strength that will resist ripping and tearing during heavy usage. The flat-locking technology also helps minimize irritation that is caused by chafing.
Compression arm sleeves help increase blood circulation, prevent muscles from tightening up and aid faster muscle recovery. They are commonly worn during any sports or physical activities in which you are using your arms. Ex: Baseball, basketball, football, running, cycling, working out, training, OCR, etc. *Arm sleeves are sold individually, NOT in pairs.
Care Instructions: Machine was cold. Do not bleach. Line dry. Do not iron. Do not dry clean.
Sizing: Please reference sizing guide.
FREQUENTLY ASKED QUESTIONS
What size should I get?
We recommend referencing our size chart and measuring around the biggest part of your bicep to ensure the best fit.
What do arm sleeves even do?
They help increase blood circulation, aid faster muscle recovery and provide protection from sun (UPF 50+), scrapes, turf burn, etc.
Are they sold individually or in pairs?
All of our arm sleeves are sold individually; NOT in pairs. You will receive 4 TOTAL SLEEVES in the 4 Pack.
Can I customize my sleeve?
We do not offer customization on sleeves within the 4 pack. You can add your number or initials to most of our arm sleeves from individual product pages.
Returns & Exchanges
We offer free returns and exchanges on U.S. orders for 30 days. Excludes customized products.
How do I get FREE shipping?
We offer FREE U.S. shipping on all orders over $50! No code needed.
Returns & Exchanges
To ensure that you are completely satisfied with your shopping experience at Elite Athletic Gear, we are pleased to offer FREE RETURNS & EXCHANGES on domestic orders...
 ONE YEAR WARRANTY
Elite Athletic Gear is committed to providing the highest standard of sports gear, jewelry and accessories – which is why we offer a 1 Year Warranty on all products sold at EliteAthleticGear.com. 
The warranty covers defects of workmanship and materials, but does not cover lost or stolen products, damage caused by accident, improper care, negligence, normal wear and tear, scratches, stains, water damage, color fading, sun exposure or extensive use.
To submit a warranty claim please submit the following information via email to info@EliteAthleticGear.com 
1. Order Number
2. Photo/s of the product showing the defect
3. Explanation of what happened
4. Shipping address and phone number 
Once received - we will work directly with you to either repair or replace the product. If we are replacing the product it must be replaced with the same exact product as originally ordered unless if the product is sold out or has been discontinued. If the original product in unavailable then we will offer you a replacement of the same value. 
Our warranty is valid for 1 product repair or replacement per order. Multiple claims cannot be submitted on a specific product.
sizes for all

Youth - Adult XXL Available

WELLNESS

Helps Increase Blood Circulation

SUN PROTECTION

UPF 50+ to Reduce Sun Exposure

FABRIC

Breathable and Lightweight

GENERAL PROTECTION

Against Turf Burn and Scrapes
Sports

Running

workouts

Biking

golf

work

Recovery

outdoors